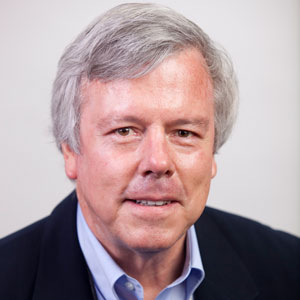 Michael Chabin
Lecturer
Contact Information
mschabin@indiana.edu
Myles Brand Hall E146
Biography
I teach a 3 class sequence in non-game applications of virtual reality. This fall (2018), though they have different names, all three of my classes will serve as the first of that sequence.
I also manage the VR-X lab -- an amazing space where amazing things happen.
For our purposes the term virtual reality (VR or VR-X) refers to immersive virtual reality, augmented reality, mixed reality, location based VR, and 360 video. Though developed for video games, by far the most significant use of the technology has been outside the game industry, often in new, unexpected, and powerful ways.
This is a profound and poorly understood technology. It can reduce perceived pain in burn victims, provide a test-bed for novel approaches to assisting the disadvantaged, allow users to see data in entirely new ways, and integrate digital content into live theater. It will transform how we teach and learn. Today, every automaker uses VR in marketing, design, and training. Studios use it to understand sets before they are built. Disney is using it to reduce the footprint of amusement park rides while making them even more compelling.
In these classes and using the new Lab, you'll learn how to generate synthetic experiences, to capture human motion and facial expressions, to create 3D models using photogrammetry, generate and edit sounds and sound effects, monitor user bio markers like pulse and surface conductance, and respond to that information in the virtual world you've created. You'll work with content experts within SICE, across campus, and around the state.
Often the best resume is a good portfolio. These courses will make it possible for you to develop a great one.
I've developed interactive animations for more than 25 years. My clients include the National Air and Space Museum, the American Bankers Association, and the Harvard Smithsonian Center for Astrophysics, and others. I built an Alumni/Donor tracking and accounting system at UC Santa Cruz, a sea-going data acquisition system for the Institute for Geophysics at the University of Hawaii (where I never got over being sea-sick), designed fingerprint matching systems for use in crime detection and I've taught for a number of years.
I've had great students at IU. They rank with any in the world. The world they are inheriting, especially the VR world, is more dynamic and complex than any I have ever known. I'm doing my best to help them thrive in it.