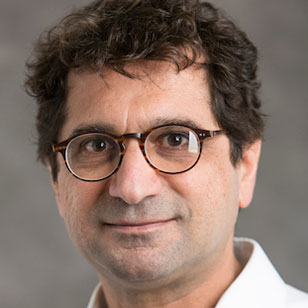 Roni Khardon
Professor of Computer Science
Education
Ph.D. in Computer Science at Harvard University, 1996
M.Sc. in Electrical Engineering at Technion, 1992
B.Sc. in Computer Science at Technion, 1989
Biography
Roni Khardon is a professor in the Department of Computer Science at Indiana University, Bloomington. He holds a Ph.D. in Computer Science from Harvard University, and M.Sc. and B.Sc. degrees from the Technion. Prior to moving to Bloomington he held faculty positions at the University of Edinburgh (1997-2000) and at Tufts University (2000-2018).
His research interests are in developing agents that can learn from data, build representations of their world, use such knowledge for reasoning and decision making, and act in their environment so as to optimize their objectives. His recent work spans topics in AI (probabilistic planning, knowledge representation), machine learning (graphical models, approximate inference, computational learning theory) and the connections between these areas.
Khardon has recently served as an associate editor for the Artificial Intelligence Journal (2013-2020), the Machine Learning Journal (2006-2019), and the Journal of Artificial Intelligence Research (2011-2017). He regularly serves on program committees for leading conferences in AI and machine learning.