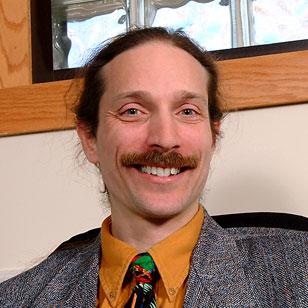 John C Paolillo
Associate Professor of Informatics
Associate Professor, Information Science
Email:
paolillo@indiana.edu
Phone:
(812) 856-0129
Office:
Myles Brand Hall | Room: 307B
Office Hours
Fall 2022: Mondays 1:00-2:00, Wednesdays 1:00-2:45
Education
Ph.D. in Linguistics at Stanford, 1992
B.A. in Linguistics at Cornell, 1986
Biography
John C. Paolillo is an associate professor of Informatics, Computing, and Engineering with an adjunct appointment in Linguistics. He earned his PhD at Stanford University working in a blend of sociolinguistics and formal linguistics. His early career was spent at the University of Texas at Arlington, where he helped found the Linguistics PhD program. He came to Indiana University in 2000 as one of the first regular faculty members in Informatics, serving briefly in a three-way joint appointment with Library and Information Science and Linguistics, during which time he helped to create the Computational Linguistics track within the Linguistics Masters. At IU, the major emphasis of his research shifted to statistical models of language and large-scale social network analysis of online activity. He is the author of a book on the statistical analysis of language (Analyzing Linguistic Variation, CSLI Publications, 2002).
Other Research Areas
Computing, Culture, and Society
Centers